Are you sick of your silent house being disturbed by noisy, obtrusive fans? The most recent advancement in home comfort technology is the silent tower fan. This fan will alter your indoor experience thanks to its modern aesthetic, advanced functionality, and potent cooling capacity. With the silent tower fan, bid farewell to annoying interruptions and welcome to a cool, peaceful area. Let's examine how this revolutionary equipment can change the way you live.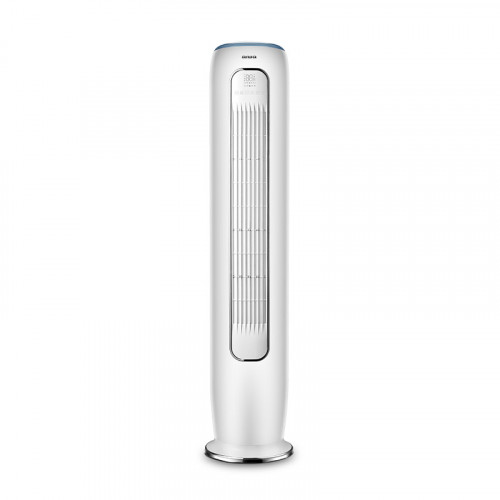 Introduction
Silent tower fans are an excellent option if you're seeking a tower fan that won't disrupt your peace and quiet. This cutting-edge new fan is made to have all the cooling capacity of a conventional tower fan without making any noise.
Modern technology is used by the Silent Tower Fan to produce a strong airflow while being nearly silent. Any area in your house where you want to be cool and comfortable without distracting background noise is the ideal place for it.
The silent tower fan's sleek and contemporary style will go with any design. The silent tower fan is the best option if you need a white noise machine to help you sleep at night or a whisper-silent way to remain cool during the summer.
Advantages
The use of a silent tower fan in your house has several advantages. One advantage is that it may enable you to reduce your energy costs. The amount of noise in your house may be reduced with the aid of a silent tower fan, creating a more tranquil and restful atmosphere. Additionally, by circulating fresh air and lowering dust and allergies, a silent tower fan can assist in enhancing the quality of the air in your house.
Conclusion
The Silent Tower Fan is a breakthrough instrument for home comfort with its distinctive form and cutting-edge functionality. It is strong enough to keep your room cool and pleasant even on the hottest summer days while being quiet enough to run all night without disturbing your sleep. This fan ought to be at the top of your list whether you're seeking a dependable approach to battle the heat or just want an affordable energy-saving choice.
For those searching for a discreet and effective way to cool their house, Aiwa's silent tower fan is the ideal option. There are several benefits to selecting Aiwa's quiet tower fan over competing tower fans. First off, the fan's blades are specifically engineered to make less noise while yet moving a lot of air. Because of this, it is perfect for use in bedrooms or other peaceful spaces where you don't want to be bothered by a noisy fan. Second, because of its slender shape, the fan is a better option for tiny apartments or other confined locations than most other tower fans. Last but not least, the cost is really fair for the functions that this fan offers.