AIWA
Now that summer has here, you'll need a dependable air conditioner to keep your house cool and cozy. But how can you pick the best one when there are so many possibilities available? Aiwa is the place to go! We
AIWA
Are you sick of your silent house being disturbed by noisy, obtrusive fans? The most recent advancement in home comfort technology is the silent tower fan. This fan will alter your indoor experience thanks to its modern aesthetic, advanced functionality,
AIWA
Are you tired of quiet times at home or at work being disturbed by loud fans? Look nowhere else! Tower fans are the ideal choice for a peaceful and relaxing cooling experience. The greatest quiet tower fans on the market,
In November 2018, Guangzhou Xianyou Intelligent Technology Co., Ltd. officially joined the Aiwa Global Group board member. More than just a subcontracted manufacturer, Xianyou Intelligent Technology Co., Ltd. provides professional expertise in research, development, manufacturing, and sales and operations on Aiwa's display product categories; smart TV, computer monitors, projectors, etc.
The strict management system of the Japanese Aiwa Group is deeply embraced by all of its global partners, including Guangzhou Xianyou Intelligent Technology Co., Ltd.
""Re-defining Value" is Aiwa's product DNA. Developing high-quality and affordable products for mass customers is the core value of the Aiwa brand. Guangzhou Xianyou Intelligent Technology Co., Ltd. is currently among the ranks of this relentless force, upholding the brand name with utmost professionalism and honesty.
The Aiwa brand has been established for 70 years, and it has had its peaks and troughs. As a professional LED TV manufacturer, Aiwa has never stopped pursuing perfection, enhancing itself to manufacture high-quality household appliances.
And Aiwa is back to start a new era, stronger than ever.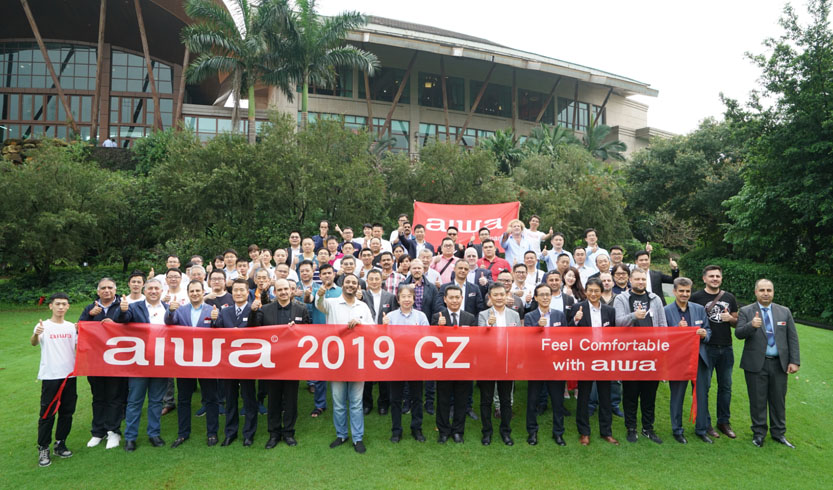 AIWA
Now that summer has here, you'll need a dependable air conditioner to keep your house cool and cozy. But how can you pick the best one when there are so many possibilities available? Aiwa is the place to go! We
AIWA
Are you sick of your silent house being disturbed by noisy, obtrusive fans? The most recent advancement in home comfort technology is the silent tower fan. This fan will alter your indoor experience thanks to its modern aesthetic, advanced functionality,
AIWA
Are you tired of quiet times at home or at work being disturbed by loud fans? Look nowhere else! Tower fans are the ideal choice for a peaceful and relaxing cooling experience. The greatest quiet tower fans on the market,
In November 2018, Guangzhou Xianyou Intelligent Technology Co., Ltd. officially joined the Aiwa Global Group board member. More than just a subcontracted manufacturer, Xianyou Intelligent Technology Co., Ltd. provides professional expertise in the area of research, development, manufacturing as well as sales and operations on Aiwa's display product categories; televisions, computer monitors and projectors etc.
The strict management system of the Japanese Aiwa Group is deeply embraced by all of its global partners; including Guangzhou Xianyou Intelligent Technology Co., Ltd.
"Re-defining Value" is Aiwa's product DNA. Delivering high-quality yet affordable products to the masses is the core value of the Aiwa brand. Guangzhou Xianyou Intelligent Technology Co., Ltd. is currently among the ranks of this relentless force, upholding the brand name with utmost professionalism and honesty.
The Aiwa brand name has been established for 69 years as of today and it has had its ups and downs.
And we are back to start a new era. Stronger than ever。