4K smart TVs are the new craze, and everyone wants one! A 4K TV set comes with a 4K resolution, and a total of 8.3 million pixels collectively make up the image you see on the screen. These TVs have nearly four times as many pixels as traditional full HD TVs, producing a more detailed and vivid display. This is why everyone wants to buy 4K smart TVs for their homes. 
TVs are a long-term investment, and if you are in the market looking for a replacement, do yourself a favor and buy 4K smart TVs. You will find plenty of 4K Smart TV manufacturers in the market, offering various models, specs, and pricing. But if you want a quality 4K smart TV, consider purchasing a set from AIWA.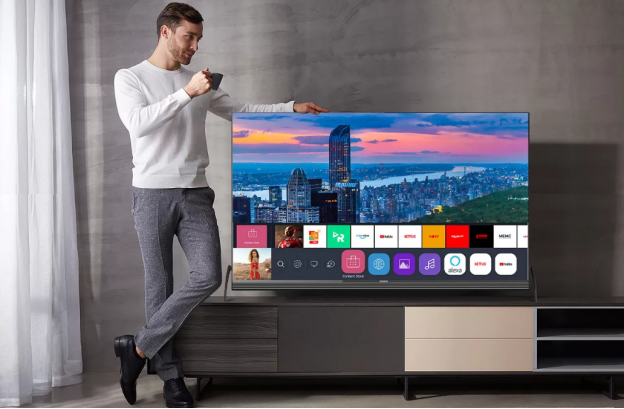 Want to Buy 4K Smart TVs? Consider The AIWA WS-8520N
AIWA is one of the leading manufacturers of high-quality but affordable 4K Smart TVs today. One of our popular 4K Smart TVs, the WS-8520N, is an excellent model you should consider purchasing. Here is why users across the globe love our WS-8520N:
Excellent Visual Experience
The AIWA WS-8520N comes with the standard resolution of 3840 x 2160 pixels that make up the 4K resolution, nearly 4 times the pixels found in a previous 1080p HD TVs. The higher pixel density gives you a much sharper and defined look than traditional TV screens. It has the perfect balance of contrast and brightness for vibrant pictures that look sublime, even at wide angles. You will have a true 4K experience with this smart TV!
The AIWA WS-8520N is equipped with Dolby Vision IQ and Atmos for brilliant cinematic sound and sight. The Dolby Vision IQ feature will automatically adjust picture settings depending on the lighting conditions and the genre of the content displayed on the screen. This smart display feature will provide a better viewing experience for you at home. 
On the other hand, Dolby Atmos focuses on the quality of sound delivered to the end-users. It is a type of surround system technology that expands existing surround sound systems by adding more depth, clarity, and details. It allows for an immersive, 360-degree sound bubble, almost as if the sound is flowing all around you.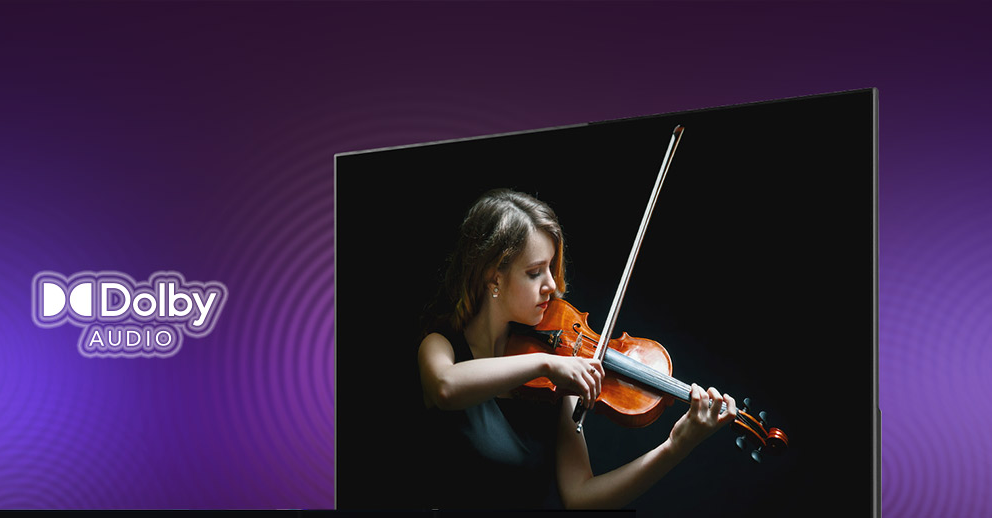 Fast Response Time and High Refresh Rate
The response time is the time it takes for the pixels in your display to change from one color to the next. A good smart 4K TV will have a 6ms response time. You'll be pleased to know this is the exact response time the AIWA WS-8520N has to offer. 
The refresh rate, on the other hand, is the number of times per second the display can fully refresh or repaint itself. For example, the AIWA WS-8520N has an incredibly high refresh rate which helps it draw images faster. In this condition, you can view changes between frames more smoothly. Thus, both the fast response time and high refresh rate collectively provide a clearer, cleaner motion and better viewing experience. 
Apple TV to Provide You with More Entertainment
With 4K TVs becoming increasingly popular, you will find plenty of 4K content available on your favorite video streaming platforms. Apple TV+ is one of the few leading streaming services that showcase award-winning series, groundbreaking documentaries, compelling dramas, and kid's entertainment shows. The AIWA Smart TV lets you connect with the Apple TV app so you can easily stream your favorite moves and shoes from Apple TV+.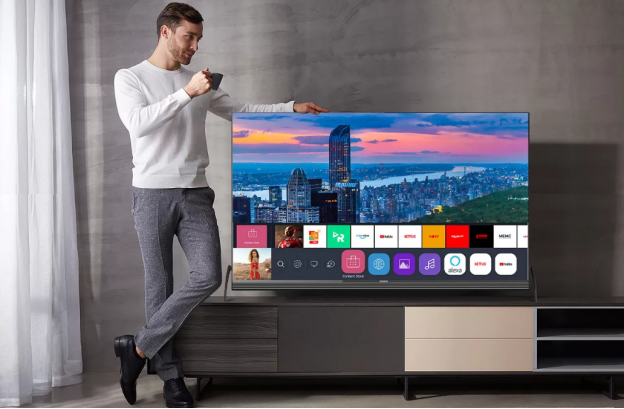 People from all over the world choose to buy 4K smart TV from AIWA, especially our WS-8520N model. This is because the on-screen display of this 4K AIWA Smart TV can be configured in the language you wish to navigate in. You can choose from several available languages, including English, French, German, Spanish, Portuguese, Arabic, etc. 
Why Buy 4K Smart TV from AIWA?
AIWA is one of the leading manufacturers of high-quality and cost-effective consumer electronics worldwide. Since 1951, we have been committed to designing and manufacturing quality products for its end users. 
AIWA has plenty of 4K smart TVs available for you to check out in varying models with varying specs and pricing. Each offers stunning sound and picture quality for a more immersive cinematic experience. If you want to buy 4K smart TVs, you can navigate our website and find plenty of incredible 4K TV sets available. You will also notice that all the models can be purchased at a lower price than the 4K smart TV price most market manufacturers offer.