Description
Bar screen advertising machine
Flexible space is under your control
19 inches / 21 inches / 24 inches / 28 inches / 37 inches
High brightness 700 cd/㎡, high contrast 4000:1, high resolution 1920*540
High-definition picture quality, bright screen

7*24H stable work




Time switch machine




Low energy consumption and cost saving




Show unlimited content in a limited space
Strip space makes the advertising scene flexible and rich
Advertising display Road sign navigation News information Dining recommendation Government affairs office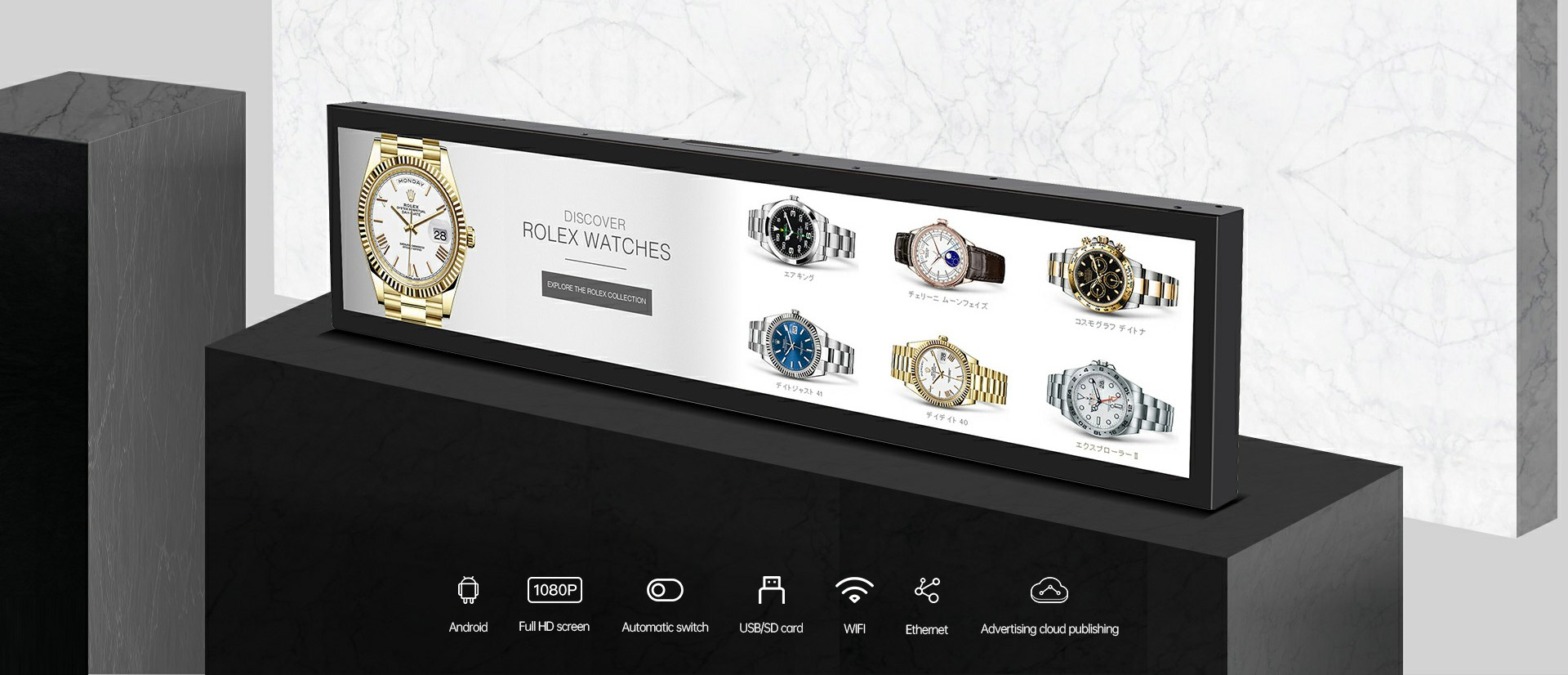 Support multiple program release channels
Bar advertising machine S19H1 Ethernet/WIFI
Play multiple formats via Ethernet/wifi, U disk/SD card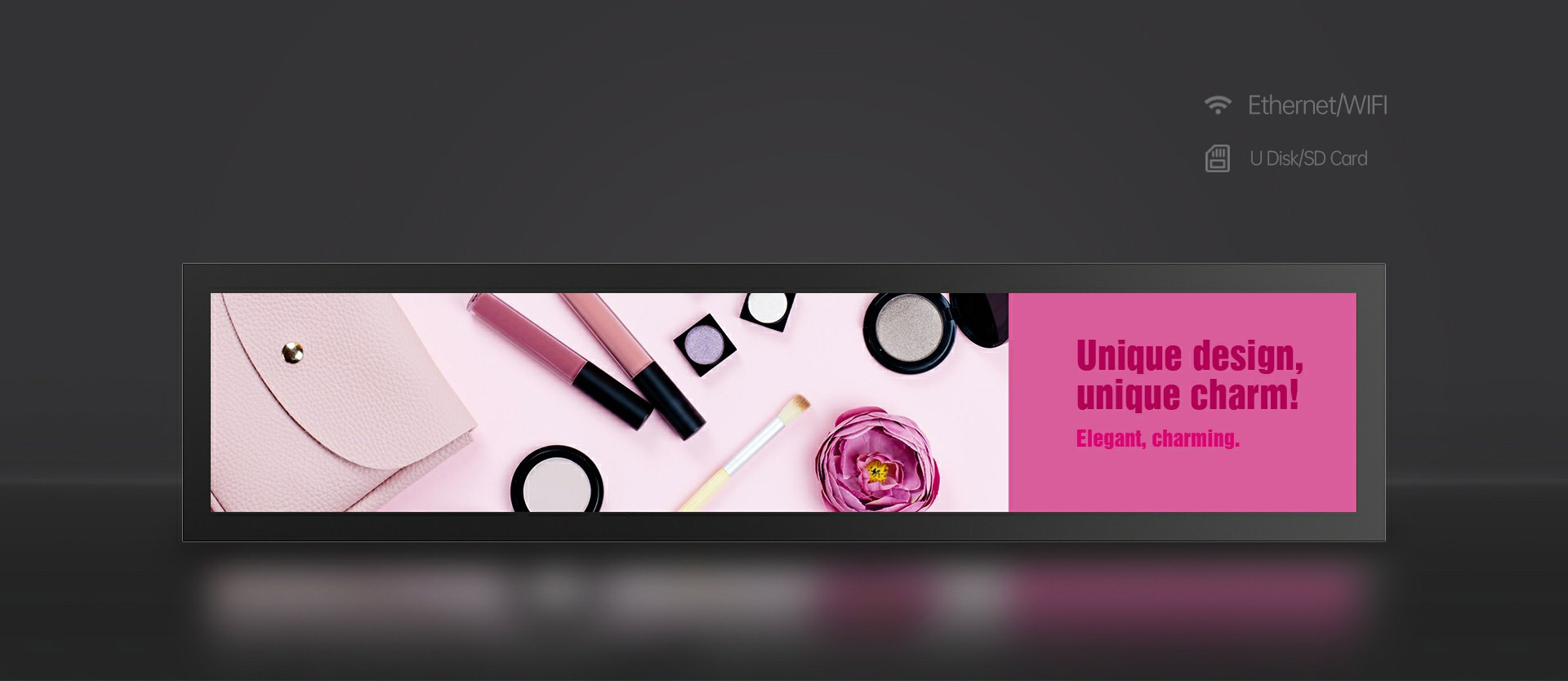 Divide the display area as you like
Can display rich content such as videos, pictures, texts at the same time, more template support

Automatically switch different advertising content at regular intervals to achieve precision marketing and promotion
The system supports multi-time program presets, and different programs automatically and seamlessly switch according to the time period
There is no black field in the transition, and the machine is turned on and off automatically.
Built-in multi-industry templates, what you see is what you get
Get rid of complex operations
According to the characteristics of the industry, the system has built-in multiple industry display templates and intelligent split-screen technology to support the free arrangement and combination of any form of content such as videos, pictures, texts, etc. on the screen.

Intelligent switching between horizontal and vertical screens to adapt to different installation needs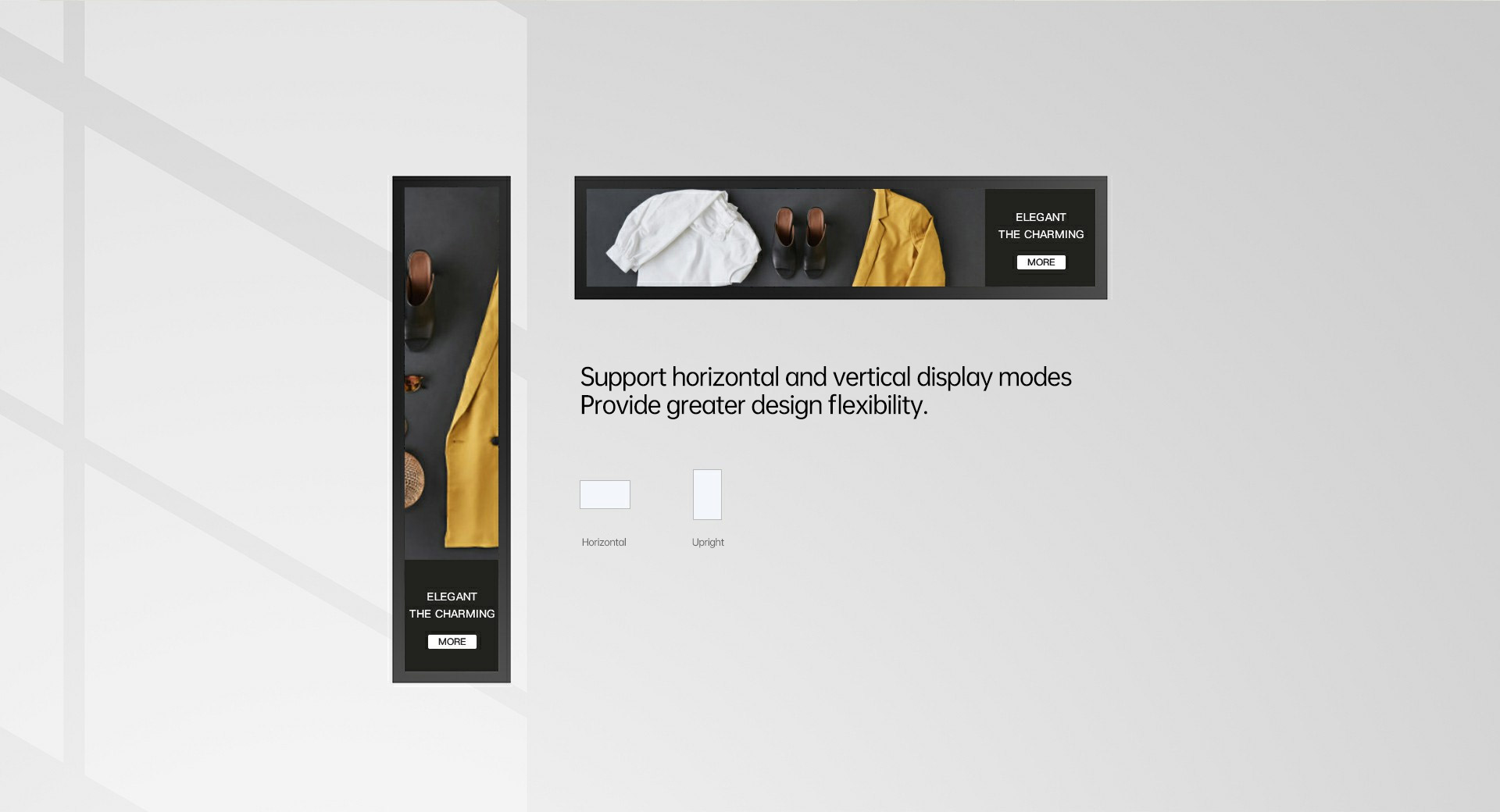 Powerful CPU performance Quad-core processor
ODM deeply optimized system for customers to install Android apps by themselves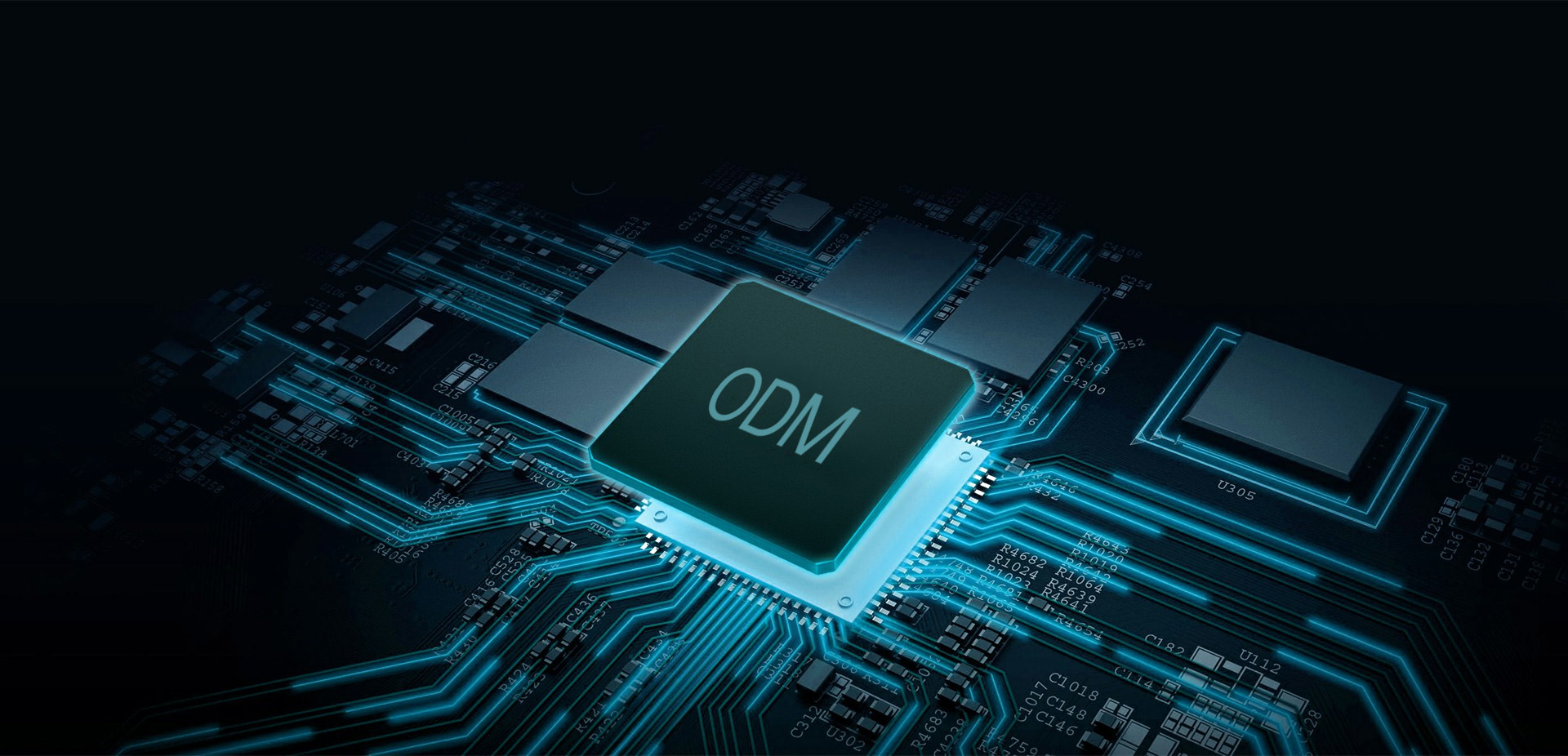 What you want is what you get without fear of interface restrictions
LAN, WIFI, USB, HDMI, VGA, DP, AV
And other rich interfaces to meet various application needs